Jersey™ Sugar Plum is a limited seasonal release made from locally grown sugar plums and is jam-packed with ripe flavors. The wine is candy sweet and pairs well with holiday desserts.
Check out our newly updated label below! The Jersey Sugar Plum is the exact same recipe, but with a new and updated look.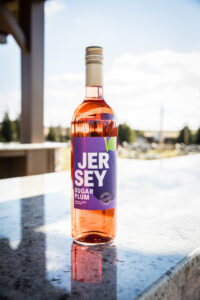 Awards:
Silver Medal Winner
New Jersey Wine Competition 201
Highly Recommended
Beverage Testing Institute
Silver Medal Winner
Beverage Testing Institute
Find Jersey Sugar Plum at your local liquor store!